Expert advice you won't find anywhere else!
Watch these videos
We promise much better results
Free expert advice for every marketing professional: The list you order is never the list you receive. Sales, income, employees, ages, and even homeownership are nearly all simply estimated (modeled) data. Selecting the most accurate list source and understanding these models will help you minimize the disaster lurking within every list purchase.
1. Do not buy from a website.
99% sell out-of-date, "wholesale" data. Only a contract with D&B, Hoovers, Epsilon, InfoUSA, etc., allows you to access current-month data and all available selects. If you do choose to buy directly from a website you should also be intimately familiar with all of the available selects and how they impact your purchase.
2. Do not buy from a reseller unless they can prove they are providing current-month data. 99% of list brokers, ad agencies, mail shops, printers, etc. (even the largest and best-known), sell out-of-date wholesale data.
Even if their sales pitch mentions Dun & Bradstreet, Epsilon, Equifax, Experian, Acxiom, etc, it is not the compilers' current-month "Retail" data. It is almost always simply "updated" 4 to 8-month out-of-date wholesale data. In addition, many are not familiar with the available and most appropriate selects.
3. The USPS reported 25% of direct mail is "undeliverable as addressed". Be certain of all deliverability selects. Even retail lists contain a lot of bad data that can be easily eliminated.
DO NOT leave it up to your mail house. Ask for the DPV (Delivery Point Validation) report, which shows the number of USPS recognized addresses, BEFORE they mail it. Even current-month file addresses fail at rates up to 38%. As an example, Dun & Bradstreet offers a DPV select but their reps don't use it unless you specifically request it.
4. Understand the "selects" you choose. Nearly all selects such as age, income, sales, employees, homeownership, and others are inaccurate "models" that vary tremendously from source to source.
Why does one source offer ten-times more records than a competitor using identical selects? It is because some only offer gathered data (factual and verifiable), where others model, and still others over-model many data elements.
The compilers often obtain less than 20% of a given data element/select from verified sources where 80+% is then "inferred" using (often questionable) models creating unbelievable (and obviously inaccurate) skews. Selects are already extraordinarily inaccurate and models and skews compound the inaccuracies.
5. Get FREE match reports of your purchased or in-house lists to other lists. Simply sending your data to various list compilers as a "suppression" file and asking for counts reveals both delivery problems (saving you $$), and whether "that source" says you are reaching your desired audience. ALL COMPILERS OFFER THIS AT NO CHARGE.
Are we really experts? We believe so. We've sold thousands and thousands of lists to the nation's largest and most sophisticated mailers and (with their help) have learned to cull only the most accurate and appropriate records from nearly any data source. In many other instances we've forgone the sale if we found the data untrustworthy. We verify the source of every select, the coverage, skews, and trust very little modeled-data.
We currently provide 33% of the nation's 100 largest banks, insurers, and other Fortune 500's with current-month, "retail" data purchased directly from a compiler rep. We also provide data to major list compilers and many of the largest list resellers.
Why wouldn't everybody sell current-month data?
It is because they pay $40 per 1,000 for out-of-date, wholesale business data that retails for $280 per 1,000, plus tax. They sell it at $120 to $150 per 1,000, which is the same price we charge for current-month, retail data.
They pay $10 per 1,000 for out-of-date, wholesale consumer data, which retails at $40 per 1,000, plus tax. They sell it at $20 to $40 per 1,000, which is the same price we charge for current-month, retail data.
Unless your source can prove they are obtaining your data directly from the compilers' current-month files, we strongly suggest you obtain your data directly from the compiler. We recommend Dun & Bradstreet, or in certain cases InfoUSA for business data and Epsilon for traditional consumer data, or let us obtain it for you.
It takes only a moment to email Sales@DRALists.com or to call 1 (800) 353-5475 for counts and quotes on current month, approriately selected data.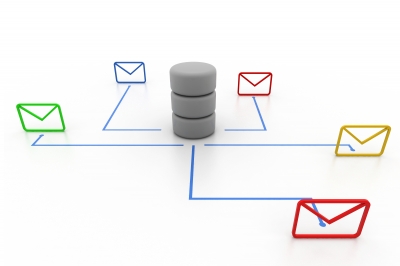 Why not send identical list count requests to 5 or 10 sources?
It takes only minutes and will likely reveal huge discrepancies and insight into your best options and we'll help you evaluate them without cost or obligation. And, we'll provide counts from various files for you.
For details on the above and to learn more, please read on. Or, instead let us obtain your current-month data for you using our high volume-low price contracts.
All of your non-standard requests are reviewed by a 30+-year list industry veteran cited on the cover of an industry-leading publication as a, "Super expert," and, "The person who knows more about compiled data than anyone we have ever known," as well as, "Someone you should know!"
Even if you buy directly from the compiler we'll analyze your counts, selects, lists, campaigns, etc. at no charge and without obligation. You can learn a great deal with a single call or email at no cost.
As an example, we'll likely remind you the largest compiler:
1. Won't select only the most deliverable records.
2. That they run "square radii" where they create a circle and then make a square around that and sell you all the records within the square. The inaccuracy can be staggering and often causes bank clients to miss-assign the closest branch.
3. There is no guarantee saying these are "marketing" not "mailing" lists with even current-month data failing DPV by 38%.
4. That they provide the same contact name multiple times because a given individual (owner or president of a small firm) is flagged as the HR, IT, purchasing, etc. decision maker.
5. They miss-assign geographic selects (bank locations by address or lat/long) including locating a bank branch in the middle of Lake Michigan, using the center of the state since the system didn't recognize the zip code.
6. They are unable to assign "closest-branch-and-distance" to multi-radii (overlapping radii) counts or orders. We provide this service free or at a nominal charge.
7. They can't suppress a given address if there is more than one business at that address (office buildings). They gladly suppress the deli on the first floor instead of your client record, even if it is a giant, headquarters office with thousands of employees filling the balance of the building.
8. We'll suggest buying in "parts" to avoid paying for unpopulated data elements across the entire list. As an example, there's no need to purchase "headquarter" or "parent company" information on non-branches or non-subsidiaries.
9. Over 30% of the records are home-based or branches and far too many are miss-coded as single locations.
10. They offer no subsets of full zip codes and lat/long is often far too inaccurate for our banking clients.
11. The 2-week and monthly "Hot List" of new businesses includes those up to 25-months old. Many records have not been updated in 2-full years, and the "updates" are often nothing more than verification of existence. Data elements and contacts often go several years without being "updated", yet we find the data is more accurate than is available from their few competitors.
12. We'll save you quite a bit of money and by law do not charge sales tax where they must.
As with all lists, even the largest compiler has a great deal of inaccuracy and every possible select must be used to minimize erroneous records. In the example below they show 35-Harvard's (and a poorly-abbreviated business name as well as many dups) and they have over 100 records for the headquarters of "Penn State" within their 27,000+-college headquarters records. Their education file has only 4,000, only 1 of which is Harvard and there's one headquarters for Penn State.
They have even more Harvard headquarters records than are shown here as this list selected only the largest colleges in the nation, primary SIC only, Zip+4 only, DSF = 1 only, one per location, and headquarters and single locations only. The client expected only 1 Harvard and 1 Penn State. Well over 50% of the list is erroneous as every inappropriate record is pure junk-money thrown away.
D&B also has 5+ individuals listed as "President" at a given location. You'll have no way of knowing which is the current or correct contact. Here it is often better to select "top contact".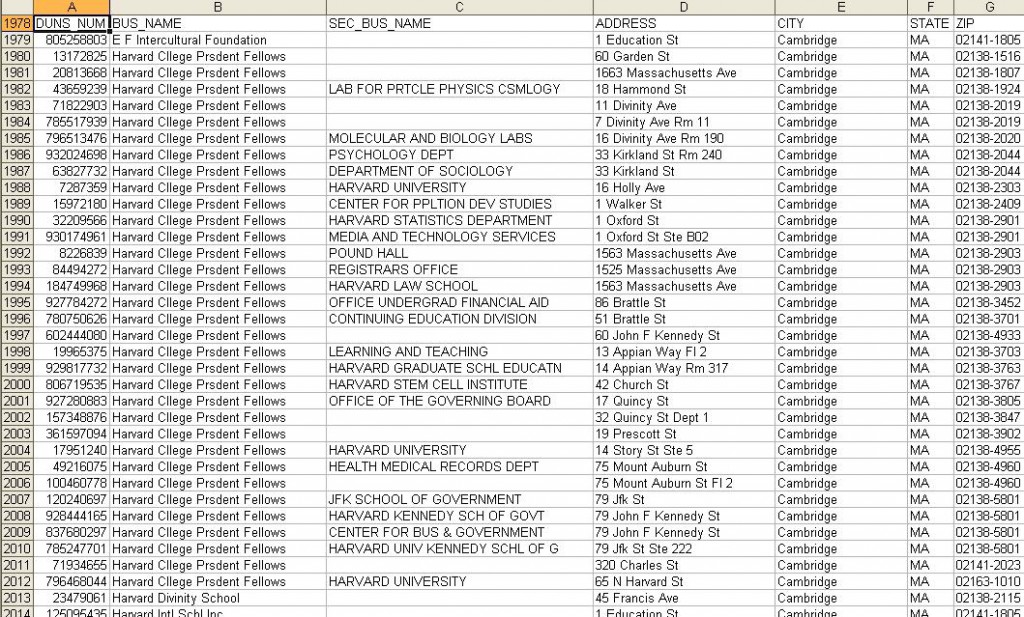 With your Epsilon choices:
1. We'll help you properly select household status. One name per address or one per "household" is a 5%+ variable. One per household is the default (you and another adult without a matching last name constitute 2-households at the same address so you both get the mail piece).
2. We'll help with your age selects to avoid the model "spikes". You'll also want to investigate the appropriateness of selecting "specific" versus "inferred" versus "all" as well as "self-reported" or "inferred" when using ages, incomes, child ages, lifestyle/interests, and other data elements.
3. We'll assist you with household member targeted selections. Few are aware of the frequency and impact of the common yet highly significant mistakes made here.
4. We identify the most appropriate selects for net-worth, income producing assets, and home value selects. We'll recommend you use length of residence when including renters and loan to value when using mortgage data. Probable homeowners are not homeowners. Credit data is modeled with a zip+4 component.
5. Half the counties in the nation have no court-house data so everything is modeled. Still, the Epsilon models are most conservative and we are certain, more accurate than is available from their few competitors.
6. We remind you to avoid the anomalies of the file (18-year old millionaires, etc.).
7. We'll save you quite a bit of money and by law do not charge sales tax where they must.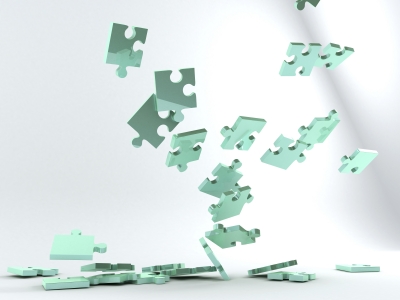 We overcome many of the various file limitations, inaccuracies, mistakes, and more…
…by first running your counts and orders through programs to generate accurate geographic or demographic selects (Epsilon and others), which are then entered into other count systems. We then carefully select the most accurate contacts and other demographics. We'll even run your orders through external de-duplication software before delivery (all at no charge).
We work with the most sophisticated banks, top 5 insurers, telemarketers, and even the nation's largest market research firms.
These firms track results and choose us to provide them with current-month data and lists, relying on our expertise to provide data from the most appropriate sources using all of the appropriate selects.
Direct marketing is a science that can be tracked to the penny and continuously improved. Misunderstanding of lists and selects is the industry's greatest weakness.
1. 99% of Direct Mail is sent Standard Rate (bulk mail) without returns. List sellers rarely receive complaints as mailers rarely know their delivery rate and very few lists even guarantee deliverability rates. Those with a guarantee limit it to the cost of the list so never cover lost/wasted postage and printing costs.
2. 99% of list sources are not aware they sell out-of-date wholesale data. Update dates apply to postal processes, not compiler refreshes. Very few list brokers and others selling lists know much about competing files and are not aware that as "resellers" they never receive refreshes from the compilers' current-month files. Those that are aware will never tell you they're selling out-of-date data!
3. 99% of list sources sell what they have. Yearly contracts change regularly where a list source offers data from one compiler one year and a different compiler the next, usually based on price, without regard to quality.
Instead, we've been utilizing the same current-month data from the same vendors (those proven to be most accurate) for at least 15-years. We'll switch sources only when our first-class mail test results prove there's something better than the current-month Epsilon/Equifax consumer data, and current-month business data our clients require.
4. There is almost no consistency in how a given person selects lists. Some select Zip+4 only, DPV minimums, some use primary and secondary SIC's, "second class" records, "likely" in addition to those with known data elements, and so on.
This makes it nearly impossible to objectively compare one list to another even if they use the same data-and even the same database. Your success is greatly influenced by their expertise, or lack thereof.
It is imperative to understand the available selects and how they apply to a given file.
As an example, the largest compiler offers employees "at site" and employees "total" (for all locations of the entire company). Selecting by employees at site eliminates many of the nation's largest firms. Selecting employees total eliminates branch locations (some of which are huge and should not be neglected).
Various applications determine when and how to select "location types" (headquarters, single locations, and branches) and whether employees at site or total should be used.
InfoUSA has no employees total select and assigns sales to all locations, even branches that are warehouses that have no sales.
As an example, some Fortune 500's have a few officers at fancy headquarter offices with thousands of employees elsewhere, yet InfoUSA wouldn't include them if you selected the nation's largest firms by number of employees.If you instead selected the largest by sales you will receive their large manufacturing sites (branches), and again not receive the headquarters record.
In fact, the largest compiler once had less than 100 employees at their headquarters yet had 62,500+ employees elsewhere. Their largest offices with thousands of employees were here, in Allentown, PA.
• When selecting the largest by sales you would receive the NY headquarters from them, but not from InfoUSA.
• When selecting employees total you would receive the NY headquarters from them, but not from InfoUSA (again, they have no such select).
• When selecting employees here/at site you would receive the Allentown offices from them and InfoUSA, but neither would provide the headquarters record.
In many cases you will want to exclude branch locations. Or, we often suggest targeting headquarters and single locations of your required size, and branches large enough to have decision-making authority for what you offer.
5. We suggest selecting businesses by number of employees rather than sales volume (at site or total) as employees is almost 70% verified with 30%+ "modeled". Using sales is far less accurate as it is "known" (verified) on less than 15% of all businesses so is 85+% modeled (based on industry, number of employees, and zip code).
6. Nearly all list selects are largely modeled and only a comparison to other lists and public demographics reveals the accuracy, skews, and coverage of the selects.
Does the count and coverage of a given data element actually cover the population requested? Is it representative? Consumer courthouse data is not gathered in 1,500 of 3,100 counties and homeownership is the most important and accurate basis for all demographics. Here Epsilon has no "home value" coded where other compilers model 100% of their home values.
7. Selects are skewed where some compilers use very liberal models and others are conservative preventing one list from being accurately compared to another. Please see "Compiler Counts Compared" at the bottom of this page for some unbelievable examples of compiler skews.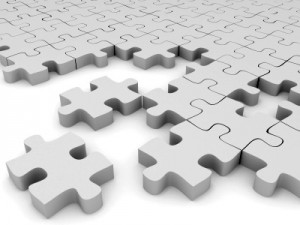 It is imperative to request "counts" showing the entire population and spread of each data element you are considering.
As an example, if you target households with $50K+-income or business with $1,000,000+ sales, you'll want to see counts with all income ranges or all sales ranges, including the "not available" bucket. This shows how well the file is coded (how many records have that field populated), the skew (some compilers say many are wealthy and many businesses sell a great deal where others do not), and so on.
8. Nearly all lists (compiled, subscription, and response-email and snail mail) have demographic or firmographic data elements appended. Each compiler utilizes unique ranges (buckets) so you can usually identify the source of the data element.
As an example, an email, response, lifestyle, subscription, or other specialty list has income ranges/buckets that match Epsilon, so you know the models are conservative and reasonably accurate, or they match Experian so you know they are skewed on the high-side and you must accommodate this by requiring a higher income range, and so on.Within business lists you can identify the source by sales and employees ranges (buckets) or by SIC codes. The largest business list compiler and Firmographix SIC's go to 8-digits where InfoUSA SIC's are divided into 6-digit subsets.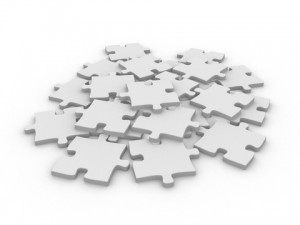 9. There are only a handful of significant compilers:
Epsilon/Equifax, InfoGroup, Experian, Acxiom, Compass, Firmographix, First American, Knowledgebase and a few others, yet their data and data from their sources is sold and resold under many vanity names, such as SalesGenie, Database101, VisionList, AmericanList, and dozens and dozens of others.
We would never consider lists sold under a vanity name!
10. There are nearly 2,000 businesses listed as "list compilers" and "list managers" in various databases. 99% of these are list resellers working from a spare bedroom buying out-of-date "wholesale" data at very low prices.
Check their references, "whois.com", Google, Zillow-search the address, and check them with credit reporting agencies before you are fooled by a fancy website.
There's no need to check the "credit rating" at InfoUSA as it is entirely modeled data based on averages by industry, years in the yellow pages, size, and zip code.
As an example InfoUSA gave The Bethlehem Corporation in Easton, Pennsylvania an "A" credit rating where the largest credit-reporting agency gave them a very, very rare 4 out of 4 (less than 1/100% of all rated companies), meaning they will likely fail shortly with a credit report showing more than 40 suits, liens, and judgments.
99% of these largely 1-person list companies (brokers, managers, and compilers) aren't large enough to actually compile or manage any data. The largest are multi, if not one hundred-million dollar firms.
In 2010, Experian, one of three dominant consumer credit reporting agencies and the only significant business credit reporting agency beyond the largest ceased selling business mailing lists-they found it too difficult to keep them current (yet they continue to sell business credit reports). They couldn't resell data from the largest compiler as they are direct competitors in the business credit reporting arena.
We trust Epsilon/Equifax consumer data, but not Equifax business data. We have some trust in some of the largest business data compiler's data, less in InfoGroup's business data, or Firmographix, and again, Experian abandoned selling their own business data in 2010 and now resells InfoGroup data.
We have little confidence in InfoGroup (Donnelley), Experian, Knowledgebase, Compass, or Acxiom consumer data and, again,
We would never consider lists sold under a vanity name!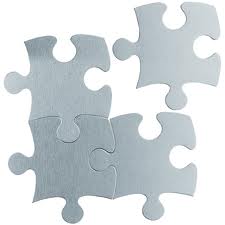 Traditional Compiled Business and Consumer Lists:
1. We strongly suggest your primary source to obtain your current-month, retail, compiled business data is from the largest compiler, and your primary source for current-month compiled consumer data is Epsilon/Equifax. We are certain their accuracy, conservative models, and (in most cases) coverage better meets the needs of most marketers than do their competitors' lists.
Nearly all of the nation's largest and most sophisticated mailers start with data from these two sources. The very largest then supplement data from these sources with data from other sources. With certain caveats, InfoUSA business, but not consumer data might also be considered as the primary data source for certain industries that lend themselves to Yellow Pages ads (InfoGroup's primary source of data).
2. No matter which is your primary source it is essential to obtain the most appropriate of their available data.
As an example, there are many, many places to obtain the largest compiler's data, with some offering over 22,000,000 domestic records, and some of their reps include "second class" records, yet their retail file contains less than 14,000,000 and well over 10% of these are undeliverable addresses that fail even minimum postal requirements.
There are also examples of businesses gone nearly 10-years in the Equifax and ALC business files.
As important as selecting the most accurate sources, the biggest secret in the list industry is that the compilers sell their current-month "retail" data at premium prices with their own reps, and they also sell "wholesale" out-of-date partial copies to list resellers at a fraction of the price (28-cents for a typical telephone record from the original compiler versus 5-cents to a reseller (who sells it to you for 12 to 15-cents)).
Most wholesale copies are updated only quarterly or semi-annually (and are all too often overused and even boot-legged), so are always 3 or 4 (depending on the compiler) months old, to up to 8+ months old.
Records in most lists are considered "current" if they have been even minimally acknowledged within 12 to 24-months. Similarly, even the largest compiler sells weekly hot lists of "brand new businesses" even if they are more than 2-years old.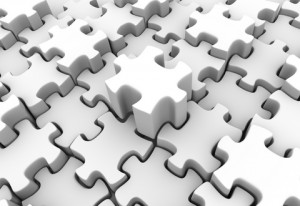 Buying data that is even 3 to 8 or more months older than "current-month" data, no matter how low the price, is compounding your already low deliverability and appropriateness percentages.
Do not buy your data from a website or wholesaler or reseller unless they can prove it is being obtained directly from the compilers' current-month, retail database the day you ordered it.
You'll know first because it will be very expensive, and second because they can't allow you to download it yourself as they obtain it from a wholesale website or FTP. We will allow you to download your data directly and will even provide you with a copy of our invoice (sans pricing).
The websites and resellers advertising monthly "update" dates on their databases are starting with (3 to 6-month) old wholesale data and while they may run it through postal processes (such as CASS, LACS, DPV, and NCOA) monthly, the data is only refreshed by the compiler on a quarterly or semi-annual basis (again, always using out of date data).
Even the largest list brokers, resellers, ad agencies and others that obtain data monthly from the compilers are receiving the same, already out-of-date data. Updates are not compiler refreshes and, again, the salespeople at these firms often don't know they're selling out-of-date data.
3. Beyond starting with the most current, retail data from the most accurate sources is to know what data is modeled and what level of accuracy to expect.
A quick comparison of sales volume counts on various business lists, and income ranges on various consumer lists, immediately demonstrates that these two compilers have the most conservative (and we are certain, more accurate) models. Please see the charts below, "Compiler Counts Compared".
4. Beyond the most common models for sales volume and number of employees on businesses and income on consumers, models are utilized to generate or supplement the populating of many, many data elements and selects, all too often with (in our opinion), unacceptable results.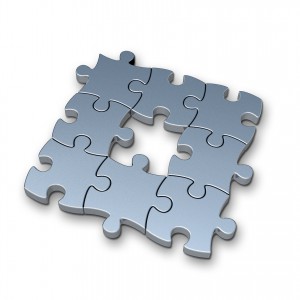 Lists are already unacceptably inaccurate (the USPS reported 25% of direct mail is undeliverable as addressed), and reliance on questionable data elements and models can greatly exacerbate the inefficiency of your lists. Many lists are not what they claim to be and the list seller and customers are not aware, period.
As an example, Epsilon/Equifax showed only 3,200 20 to 40-year old homes in our county (from court house records) and InfoGroup had 52,000+ (from a model that assigns all households to a given parameter if 51% fit). Needing 10,000-names, the client bought the InfoUSA list and soon found the bath remodeler mail piece was going to whole neighborhoods of brand new homes.
5. Buy the day after the file is updated to obtain the most current data. Run fresh counts to verify the update took place. Plan your mail drops according to the update dates.
Databases don't change 15% per month because businesses go in and out of business or 15% of the populations turns 18 and 15% die, they change because the sources feeding the file change. New sources are being added as regularly as former contributing sources become unavailable.
6. Be sure to understand the available selects to obtain the most appropriate data for your campaigns. There is so much inaccuracy in all lists (again, 25% of all direct mail is undeliverable according to the USPS), compounded with inappropriate selects and inaccurate "modeling" (please reread #4, above), that the variable outcomes (successes and disasters) are endless.
Start by understanding the available postal selects (because wasted postage and printing are far more expensive than list selects), like Zip+4, DPV, LACS, NCOA, CASS and similar.
Beyond out of business and other inaccurate records, even the largest compiler's Retail file contains 10% nearly undeliverable records that don't even qualify for Zip+4 as the USPS doesn't acknowledge the addresses (and so fail to qualify for postal discounts). We've seen many lists where nearly 40% do not meet DPV (Delivery Point Verification) minimums.
Continue by understanding the accuracy of given selects and how completely and accurately they're populated.
7. Be sure to use every appropriate select on each new campaign. Where applicable (more commonly when using subscription, specialty, or response lists), buy the 30 or 60-day hot list names in addition to narrowing your list as much as possible when testing any mailer for the first time. Buying the most current names as well as selecting the most specific audience available assures your first test is your best test.
If your mailing is successful, you can test less specific, less expensive lists against that benchmark whereas if you are not successful you'll have to buy the more targeted list and run the test again.
8. Consider matching your list to a second and even third-best source and concentrating on those that match more than one database. You can easily knock out 20% or, if you need more not fewer names, add 20% not being mailed as frequently as the 80% that match more than one source. Again, be quick to mail them after obtaining your list the moment after the update.
There are ways to match databases at extraordinarily low cost (1-cent or less), and you can usually obtain the match rate for free without an obligation to buy, before you make your decision to buy. Match parameters (tight or loose) are critical here. Please read more about match parameters below.
9. What level of record do you need? Many firms acquire more expensive products than needed to obtain certain important data elements. In many cases a given data element can be added to a less expensive record or a separate list containing just the desired (or not-desired) data element(s) can be merged into or purged from the primary database at very significant savings.
It is imperative to know all of the product options to determine the most efficient route to obtaining what is needed.
Unfortunately, few compiler representatives and list brokers/salespeople even know the various combinations. This is one area where we save our clients a tremendous amount of money.
As an example, with far less than 1% of all business or consumer records showing a bankruptcy, those clients wishing to have them excluded from their lists can often simply buy a separate list of those in bankruptcy to purge from their list at far less cost than paying for bankruptcy (yes or no) information on the entire database. There are many examples similar to this.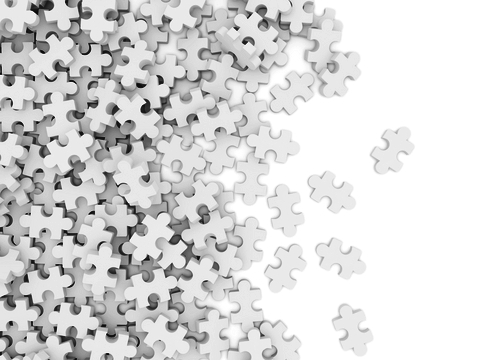 1. Many are not what they seem. Please read about traditional compiled lists (above) as the same pitfalls apply to nearly all compiled specialty lists.
You will find:
The same lists being advertised under various names, and or
Actual subsets pulled from traditional compiled (wholesale) lists, and or
They often use inaccurate (and or unverifiable) models and some even say that it is a list of "This or That" "and Prospects". This means surely in a list including any group of people from any source there are some with an interest in This or That and the balance of the list might be (the Prospects). Technically, they told the truth.
They are not regularly refreshed or updated-the undeliverable rates can exceed 30%-the inaccuracy or inappropriateness rate can exceed 50%.
If it is too good to be true it probably is, as the perfect list rarely exists. The list of lists is so large it is often best accessed using keywords and list salespeople devise ways to advertise list names people want (like internet search engine optimization). The question is whether they can at least marginally fulfill those requirements.They know 99% of direct mail is sent without returns-the client will never know how many were delivered or how accurately. Legitimate lists and list managers are not the spare bedroom operations, which dominate the entire list reseller/list compiler/list broker industry and the list advertisements in the lists of lists.More surprising is that even the largest and most respected names in the list and marketing industries sell disguised wholesale data and with salespeople-not experts, also sell a lot of junk. As with all lists, first class/return service mailings should be tested.
2. Watch for quality and selects. 90+-year old doctors hit the AMA survey for "active" and they may well be, but they aren't practicing. The reverse mortgage prospect file includes those in their 40's when you must be 62+ to qualify. Why? Because someone in the house is over 62 yet the mail is sent to the "head of household." Similar to any list you must know the available selects.
A large physician file regularly generates the same name 2 or 3-times in a given list. Why? Because the physician has a private office, an address at a hospital, and may even also appear at a free clinic even though they only work there a couple of days per month. You must remember to ask for only what you want-1 address per name or one name per address, etc. Further, we've seen large, somewhat reputable list sources using truly inaccurate "random" selects. There was nothing "random" about them.
Nearly all lists obtained from state licenses are obtained only once per year. This includes physicians, lawyers, occupational therapists, cosmetologists, insurance agents, and many, many more. While they are often then run through NCOA and other postal processes monthly, the names are not refreshed (new licensees added and out-of-date licensees removed) but once a year.
3. Learn to recognize "traditional" compiled data. There are more than 60,000 "Lists" advertised to the list industry by the largest "lists of lists" sources, SRDS and Nextmark/MIN. These firms publish reference resources for media buyers to compare quantities, audiences, and prices for advertising mediums like newspaper, network TV, cable TV, Radio, and magazine ads, and lists.
Just because these lists are advertised in "legitimate" publications, many (most) are not what they claim to be.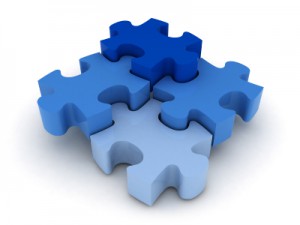 Nearly every marketer knows that if there are subscription lists available for your target audience you should at least test them. This is often the only option (beyond slug-titles) for reaching specific individuals not available from traditional compiled list sources.
1. As with every list, be sure to use every appropriate select on each new campaign. Where applicable, buy the 30 or 60-day hot list names in addition to narrowing your list as much as possible when testing any mailer for the first time.
Buying the most current names as well as selecting the most specific audience available assures your first test is your best test. If your mailing is successful, you can test less specific, less expensive lists against that benchmark whereas if you are not successful you'll have to buy more targeted lists and run the tests again.
2. As with all list updates, buy immediately after the update, run fresh counts to verify it took place as scheduled, and plan your mail date accordingly. Try to be first hitting the new names on that list.
3. Controlled circulation publications (free to the subscriber) tend to include many inappropriate names such as salespeople. You must select by title, industry, company size, etc. to efficiently utilize controlled circulation lists. We also recommend avoiding home addresses if possible, and as a general rule find that the more expensive the subscription the higher the quality of the lead (and, again, controlled circulation subscriptions are free to the recipient).
4. Most subscription lists have demographics appended and identifying the source of the appended data will allow more accurate selections (allowing you to accommodate the compiler skews). Please see "Compiler Counts Compared" at the bottom of this page for obvious examples of compiler skews.
5. Where desired selects are not available on the subscription lists for your target audience, consider appending data from compiled list sources. While there are often restrictions on appending data, it may be acceptable just to "match" for elimination purposes.
6. Another option is to match the rented subscription list to a preferred compiled file (for as little as 1-cent per name) to verify you are reaching the desired audience and to eliminate those outside your targeted demographics.
The initial match is free. If it matches well you need not spend any money. If the match is poor you may want to append a data element to identify which records are and which are not within your target audience.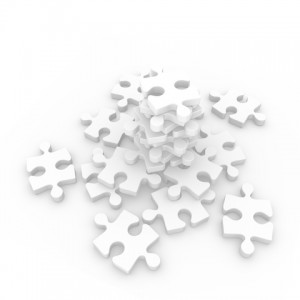 Response data is invaluable for targeting those with specific interests, life-stage events, and other demographics as there is often no other way to obtain this data. Response data is primarily gathered from surveys and product registration cards and is often enhanced with traditional compiled data yielding highly selectable, targeted lists.
1.Self-reported information tends to be exaggerated and is the source of a great deal of "junk mail." Human nature often takes over and those completing surveys and product registration cards tend to overstate their income, understate their age, and exaggerate their interests and occupations.
In many cases, the responders have incentive to respond to receive coupons, web-site access, or some other free or discounted products or gifts, but have little reason to respond accurately.
2. Every available check and balance should be used to insure the responders match the targeted demographics.
As an example, while someone may check a survey box indicating an interest in international travel or food and wine, making them appear to be good prospects for high-end products, many will not have enough income to purchase high end goods.

While you can eliminate some unqualified prospects by selecting higher income ranges, the income is often also self-reported on the same survey and it may be (is often) overstated. Here a second select like net worth or income producing assets can eliminate many of the unqualified prospects. These data elements are not self-reported and are instead modeled by experts such as Claritas and CACI using housing, census, and other public record data.
3. Beyond self-reported information about interests and lifestyles, the compilers often create "models" to identify those likely to have similar traits. We have found this to be extraordinarily inaccurate in many cases and should be considered carefully.
When buying response type data from a website or reseller you'll see the select but will never know whether it is all self-reported (with all its pitfall's) or includes modeled data.
As an example, Epsilon/Equifax has 5,000 dog owners in a town of 75,000 and InfoGroup (Donnelley) showed well over 25,000. They "model" or "infer" that because 51+% of households in a given zip code with certain demographics (single family homeowners within certain ages and incomes with children present, etc.) has a dog, all do. This is clearly untrue as some prefer cats, yet we find it typical of InfoGroup and other compilers' data.
4. In addition to survey and product registration generated lists, seminar and trade show attendee lists and web-site inquirers are also widely available. Here again, there are many unqualified individuals in these lists and they must be carefully scrutinized.
Those attending business trade shows are often salespeople that sell goods similar to those offered by the booth vendors and have no purchasing power (or interest). Similarly, those attending consumer oriented trade shows (home shows, computer shows, auto shows, etc.), are not necessarily buyers and are just looking. Web site inquirers are especially suspect as many register false names and addresses. Obviously, "buyers" tend to be far more accurate than "inquirers" and "attendees".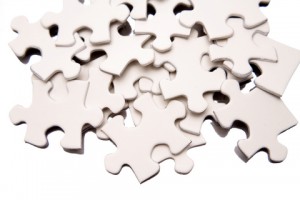 Obviously, those that find most of the addresses in a given area worth targeting can utilize saturation mailings saving a great deal on postage.
1. Residential saturation lists should be truly homogeneous from one source to another so can be purchased solely by price. Does everybody know Rural-Route addresses (and in most cases PO Boxes) are considered single family dwellings?
2. Careful scrutiny of the demographics of various carrier-routes allows saturation mailers to obtain saturation postage rates yet target only the most appropriate audiences. Targeting based on the demographics at the zip code level allows for saturation postage yet precludes the efficiencies available when targeting by carrier routes. You only need to saturate the carrier routes you wish-not entire zips.
3. Residential saturation lists with "names where available" allow for personalized mail on most addresses, and can greatly increase the response rate of many campaigns. However, the available names are always from out-of-date "wholesale" consumer lists, which are updated far less frequently than current-month consumer lists. Valassis, the largest saturation list compiler, doesn't sell names.
In order to maximize the efficiency and effectiveness of names-where-available saturation mailings we recommend obtaining the complete saturation list (from any source) and then merging in the contact names from a current-month Epsilon/Equifax list.
4. Business saturation lists are rarely as complete as traditional current-month lists from the largest compiler. They have most of the business addresses but if the goal is to reach all businesses saturation lists miss the home based businesses and those utilizing PO Boxes, which are available from Dun & Bradstreet (about 20% of all businesses). If businesses and not residences are the target, we recommend merging a list from the largest compiler with a saturation list to ensure maximum coverage and the lowest available postage rates.
5. Combined residential and business saturation lists are so inexpensive that beyond mailing to out of business locations, their low cost often offsets the benefits of merging it with compiled names from the largest compiler (as the home-based businesses will be picked up in the residential saturation addresses).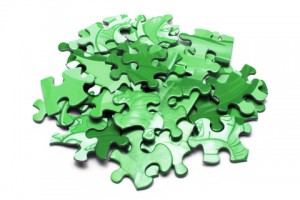 With the USPS reporting over 25% of direct mail is undeliverable as addressed-junk mail abounds. Response rates have gone from 2+% a decade ago to less than 1%. Your undeliverable and miss-delivered mail will be greatly reduced if you obtain only current-month data from the most accurate sources and utilize the appropriate postal and demographic selects.
The differences in list selects from various sources are staggering. Nothing could be more "green" than mailing only to the appropriate prospects. Please see, "How to buy a list" for some free advice on obtaining the most accurate and appropriate lists.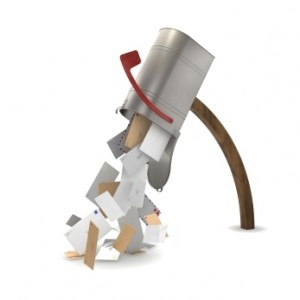 Junk mail is the wrong offer sent to the wrong person. The right offer sent to the wrong person is no less junk than the wrong offer sent to the right person-it's another person that won't buy.
As mentioned throughout this site, with the USPS reporting over 25% of direct mail being undeliverable as addressed, and a large part of the delivered mail actually being miss-delivered (per the definition of junk mail, above), please read, "How to buy a list" for some free advice on obtaining the most accurate and appropriate lists.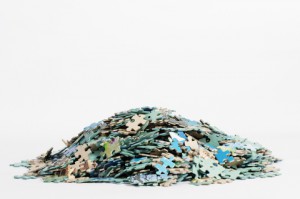 The most appropriate process and source for appending any data element is determined by the requirements of the user (how will it be used), and requires an understanding of:
1. The universe of that data element (from multiple sources).
2. The universe of the source(s) above.
3. The actual occurrence of that data element demographic in the total population of your geography-does it actually cover my target market?
4. Expected yields as determined by widely varying match processes. In many cases you can get a match percent at no charge so you can decide whether to go ahead and obtain the appended data.
Along the same line, ask if you can adjust the match parameters and if match-accuracy (or percent) codes are available. You will want to see them and decide how "liberal" you can be with your matches (the lower tiers often provide miss-matches).
5. Will you or they CASS/NCOA the file before matching?
6. The source file you will match to is critical. As mentioned (and recommended) above, Epsilon/Equifax has the most conservative models for income and worth, and the largest business list compiler has the most conservative models for sales and credit worthiness. If you obtain data elements from other sources you'll want to consider adjusting your analysis to reflect the source. InfoGroup, Experian, Equifax Business, and others say more people are wealthy and businesses have more employees and sell a lot more than they do.
7. MOST IMPORTANT is that you understand whether you are obtaining data directly from the compiler's current-month retail file or if you are obtaining 4 to 8+-month out of date wholesale data (the source of 99% of all reseller-provided appends).
8. We offer data append of any data element from any compiler and can often offer multiple options so you get only what you need at the lowest possible price.
We help you understand the sources utilized in creating individual data elements, their accuracy, and the frequency and variables with which the fields are populated ensuring your analysis provides true-not skewed results. We even identify options where less accurate, less expensive data can provide nearly the same analysis results often at 50% less cost. We also help you set-up or improve your tracking and analysis programs at no cost and without any obligation.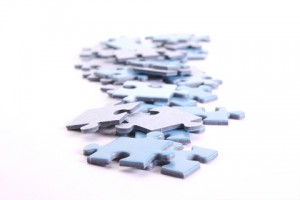 While rented, blasted, or purchased emails are cost-effective for certain promotions, many of the necessary direct mail list selection parameters must also be employed for maximum effectiveness. More specifically, selects like income, sales volume, age and other demographics and "firmographics" must be carefully scrutinized by source, coverage, "model" parameters, and count spreads.
Was the data appended or self-reported? If appended, you must know the source to determine how to accommodate the skews in data coverage and reporting. Please visit "Compiler Counts Compared" at the bottom of this page for additional information on compiler skews.
Most blasted email lists are 100% deliverable (you only pay for those delivered), but miss-delivery due to missed or inappropriate or miss-selected selects are just as important here as with traditional snail mail.
Please read "Tips on How to Buy a List" for advice on utilizing the most appropriate list selects and on avoiding the common pitfalls and skews of many selects.
As with traditional lists and data, the most sophisticated marketers prefer the accuracy and completeness of the largest business list compiler and Epsilon/Equifax consumer email data, and sometimes InfoUSA business emails, though nearly all compiled email list sources acknowledge no better than 65% accuracy on a given day.
Our estimates are slightly lower with sources like phishing among others providing endless junk and "live" but unused email accounts.
At this time we have just a few reputable email list sources delivering business email addresses to the reseller (us) or the end-user (you or your client). Business emails (in your hand) start at $350 per 1,000 (matched to a current-month postal record). We know of no reputable consumer email list compilers currently delivering email addresses (in your hand), unless they are appended to your in-house list.
Beyond these few trusted sources, most email lists are sent by the compiler on your behalf where the email addresses are not released. These start at 5-cents each for a 1-time consumer list email blast and 30-cents each for a 1-time blast to a business list.
The primary reasons are that they wish to ensure CAN-SPAM compliance and to control/monitor what is sent, the frequency (many limit the number of times and frequency with which a given address can be emailed), to prevent them from ending up in a spam email list, to prevent being identified as the source of the email, and to prevent/avoid any kind of "bad will" or potential liability.
However, many compilers including Epsilon/Equifax and InfoUSA Business will append their emails to your in-house files, where you do receive the email addresses (15% to 25% match rates utilizing their most liberal match quality parameters).
Business Email Addresses: The largest business list compiler currently offers "phishing" generated emails attached to purchased records (you buy and receive the email addresses) starting at $.30 each, with a $2,500 (plus tax) minimum-in addition to the cost of the list ($500+ tax minimum order).
While likely less than 50% accurate/appropriate, with our selection expertise and discounted pricing some of our larger clients find this to be an exceptional value. Still, a less expensive list is likely adequate if they have the needed quantities (since emails are guaranteed 100% deliverable (where they keep blasting your email until the ordered quantity is delivered)).
Should you be interested in receiving internet-generated emails with your business list or database, we ask you please inquire how this data is compiled if you are not familiar with this process.
Some websites basically allows members to upload their contact file emails and accompanying title/position, company, address, and additional information in exchange for "points" to retrieve a corresponding number of the same. Unfortunately, names "uploaded" in 2005 are often still there while that person left that position in 2006 leading to our belief that far less than 65% are accurate/appropriate as they claim.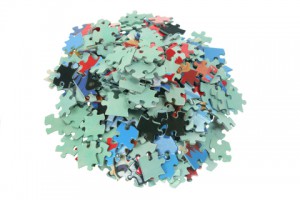 It is imperative to select by title as well over 90% of all emails are lower-level individuals-not decision makers of any kind.
It is also imperative to specify only one contact per name/email as the same person is often delivered three times under responsibility for three different functions (President, HR, and IT decision maker in a company of 3 people).
We offer customized "From" URL's for email blasts…
…which is almost unheard of in the email blasting industry. Blasted lists are sent from fixed URL's, such as "@sent_on_behalf_of_some magazine", or "@south_shore_email", or "@vpani" and the blasters can't change that. We'll make it anything you want! @Your Bank Name Here-and it won't look like a fake bank name or spam of any kind.
Email blasting is a science in itself with the "from" address as important as the subject line.
Here some clients, specifically those with well-recognized names (banks, large consumer goods retailers, manufacturers, catalogs, etc.), as well as truly local emailing such as a retailer promotion (Acme Store opens on Main Street Saturday) find email marketing profitable. As an industry, however, the largest and most sophisticated mailers/direct marketers purchase few outside email lists and tend to concentrate on subscription and other reasonably accurate sources when they do.
Epsilon is the largest emailer sending billions yearly for the nation's largest retailers. Like us, they pay extra for the accuracy of Epsilon data.
Please click the pdf for extensive instructions, guidelines, and best practices on e-mail design and marketing.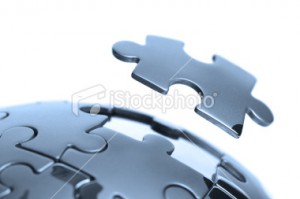 International lists are, in many cases, far less accurate than domestic lists, yet many must rely on them. Of course searches of lists of lists should be performed to identify every potential source, and then they must be scrutinized at least as closely as any domestic lists, simply due to the increased postage and other marketing costs.
Please read "Tips on How to Buy a List" for advice on utilizing the most appropriate list selects and on avoiding the common pitfalls of many selects.
While InfoUSA also covers Canada, their consumer lists rely heavily on modeled data as privacy laws prevent household targeting. Further, their Canadian business lists have the same pitfalls as their US lists with skewed sales and employees and the inability to avoid most branch locations.
Beyond Canada, the largest business list compiler dominates the international business list community. In fact, a majority of advertised international lists are their lists re-packaged. Instead, we'll obtain the data for you directly from their current-month international files at 20% to 30% off.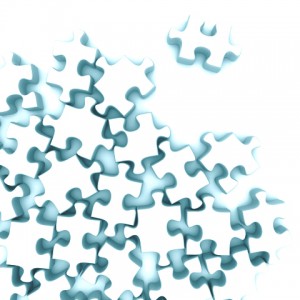 UCC lists (Uniform Commercial Code filings) are an invaluable resource for identifying competitor relationships with the availability of targeting by lender names, transaction dates, collateral, as well as traditional demographics.
Most important is that when searching by lender name the request must include every possible variation of the bank/lender name. Select the initials like B of A, Bk in addition to Bank, "and" as well as with an ampersand, First through Fifth in addition to 1st through 5th, and so on). Some of our requests have thousands of variations included-we've even overwhelmed the largest compiler's ability to process them and now have to split-up large jobs.
We also recommend selecting an origination date within the past 5-years. The largest banks taught us that those older than 5-years tend to be too far out of date.
Extraordinarily popular among our largest banking clients, our contracts allow us to provide this data at 30% to 40% off.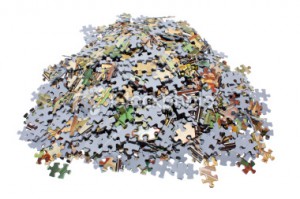 We, like any list source, would greatly appreciate the opportunity to review and compete against counts and quotes you've obtained elsewhere. In most cases, list sources will defend their counts, whether higher or lower, but none other than the compilers themselves will explain one is a current-month "Retail" file and another is from an out-of-date "Wholesale" file.
Even if the website or source tells you it is from Epsilon, Equifax, Acxiom, etc., it is from their out-of-date wholesale file.
Further, 99% of list sources use one source for business, consumer, saturation, specialty, etc. lists-where they currently have a contract. These contracts change from year to year largely based on prices. Since 99% of lists are mailed bulk rate with no returns, list sources get few complaints. Their customers simply don't know how bad their lists are.
In all cases we suggest you obtain a count from the compilers' "retail" files to accurately gauge the marketplace universe. In all cases we recommend full count "profiles" by every appropriate demographic of your counts before purchasing.
If you target a certain size firm or minimum income households you'll want to see counts of all of the available ranges-not just those you intend to use. This shows the overall coverage, the skew, and the anomalies like the 18-year olds with $150K+ income, or the 10-person firm with $10 billion in sales, or the 92-year old doctor that is still "active". These anomalies exist in every list.
Please visit "Compiler Counts Compared" for illustrations of the phenomenal skew in demographic spreads between various list compilers. We believe it proves why most sophisticated marketers start with the largest business list compiler or Epsilon/Equifax consumer data.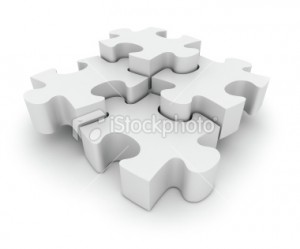 Get your free list analysis to determine your list deliverability and accuracy according to various sources. All compilers offer this at no charge.
1. First, ask to have your list suppressed against various compiler lists. Ask they match your file only against their most deliverable records. This is imperative as your purpose is to verify they have the same records in their current month file and to determine whether your files meet your minimum deliverability standards. Their purpose for doing this for free is to try to sell you their unique records-those you don't currently have in your database.
If a high percent are suppressed, all is well concerning deliverability.
2. At the same time find out how many unique records they have and verify your demographic parameters. This will identify your market penetration according to that source. Simply ask your same file be suppressed against their lists using your targeted selects.
As an example, if you target only households with $50K+ income or firms with $1mm+ sales, run your list against that subset, in your geography, to see if they match well. Of course, it is important to accommodate the skewed data offerings from various compilers, (please visit "Compiler Counts Compared" under TIPS ON HOW TO BUY A LIST for additional information on the huge skews in compiler offerings). You will see that our preferred compilers have far more conservative models than do their competitors.
If your file matches well you've confirmed that you are reaching the appropriate prospects (at least according to "that" source). If the records don't match well, ask they run it against other subsets (those with lower income or lower sales in our example). This will identify where your records are falling, again according to that source.
If a significant number can't be matched anywhere (in or outside of your parameters) it suggests your list may be out of date or otherwise contain records well outside of your target audience by demographics or location.
3. Before matching or suppressing we suggest you run your list through postal processing software. This costs only a couple of dollars per 1,000 for all 3 common processes (together) below. We also take several steps others don't bother with or even know. Not only do we take the time to remove erroneous data, starting with symbols and overflowing field errors, we also "trim" extra spaces (a quick 5% improvement in accuracy), and re-assign misplaced data elements. We also run multiple addresses (both mail and physical (PO Boxes in most cases)) and run street "address 1" and "address 2" together and separately if present.
• NCOA (National Change of Address), which shows those that have moved in the past 4-years and provides a new address. This identifies some of your out-of-date names. If the new address is outside your geography or other parameters, delete the record or change the name to "Our Neighbors at" if the address is still an appropriate target.
• CASS (Coding Accuracy and Standardization Service), which standardizes and corrects addresses when it can.
• LACS (Location Address Correction Service), which changes old addresses to new ones, like rural routes to street addresses so the fire company can find them.
4. If appropriate, consider matching the names you have as well as a separate match on addresses only. This identifies whether you have the most current contacts versus address accuracy (again, according to that source).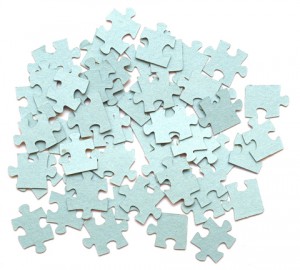 5. SHOULD YOU FIND a significant number of your database records fall outside the income or sales (or whatever) ranges you are targeting, or if they don't match the current-month compiler files well, you have a few choices to correct your list:
• Start from scratch and replace your list with the current-month compiler records (and, perhaps, for a small fee double verify or find unique records from the second-best source (accommodating the ever-present skews, of course)) as appropriate.
• If you buy the current-month list and wish to suppress your current list you'll save money only buying unique records, but you won't know how many bad records you still have in your in-house list. In order to get rid of those bad records, consider appending the least expensive data element the compiler offers before suppressing.
As an example, compilers charge very little to simply flag the records that match their database or to append a simple, inexpensive data element such as zip code or zip+4. You'll then delete the non-matching or non-appended records from your in-house files. You can send the balance back to them for suppressing when obtaining new, fresh records so you don't pay for those you verified that you already have.
• Instead of starting from scratch or appending for deletion/suppression, etc., you may simply wish to have the compiler append the selects of interest to your in-house list. Send them your file, ask they append sales, or household income, or whatever is appropriate, and you'll know which of your records are within your target parameters.
While we recommend always using the current-month files of Epsilon/Equifax and D&B for most purposes, you may be able to append this data element from a wholesale file at significant savings (up to 50%) and still obtain the desired results.
Beyond closings or name changes, business records change little from month to month due to the difficulty and cost of updating. If the florist had 5-employees last year the compiler won't update that for years. If anything did change, it is likely now a 4 or 6-person florist. You can append number of employees and SIC codes from wholesale files with little risk.
Consumer records change frequently though financial demographics, such as income, are largely based on the property and that doesn't change. You can append income from a wholesale file without much risk.
Please click below for a comparison between list sources and the services they provide.
Households-Nationwide-by-Income-Ranges-by-Compiler
Businesses Nationwide by Sales Volume by Compiler
It is our pleasure to provide you with our observations and understanding of the list industry in this publication. Our goal is to help you avoid the list and data pitfalls it took us decades to learn.
We are certain it is far from complete and welcome your additions (usually from nightmares), comments, criticisms of anything you disagree with, as well as your own observations and examples. We hope you found at least something helpful.
If you didn't learn anything useful, let alone amazing, let us know at Sales@DRALists.com and we'll send you a gift card!
America's Foremost List and Database Experts