Get your free list analysis to determine your list deliverability and accuracy according to various sources. All compilers offer this at no charge.
1. First, ask to have your list suppressed against various compiler lists. Ask they match your file only against their most deliverable records. This is imperative as your purpose is to verify they have the same records in their current month file and to determine whether your files meet your minimum deliverability standards. Their purpose for doing this for free is to try to sell you their unique records-those you don't currently have in your database.
If a high percent are suppressed, all is well concerning deliverability.
2. At the same time find out how many unique records they have and verify your demographic parameters. This will identify your market penetration according to that source. Simply ask your same file be suppressed against their lists using your targeted selects.
As an example, if you target only households with $50K+ income or firms with $1mm+ sales, run your list against that subset, in your geography, to see if they match well. Of course, it is important to accommodate the skewed data offerings from various compilers, (please visit "Compiler Counts Compared" under TIPS ON HOW TO BUY A LIST for additional information on the huge skews in compiler offerings). You will see that our preferred compilers have far more conservative models than do their competitors.
If your file matches well you've confirmed that you are reaching the appropriate prospects (at least according to "that" source). If the records don't match well, ask they run it against other subsets (those with lower income or lower sales in our example). This will identify where your records are falling, again according to that source.
If a significant number can't be matched anywhere (in or outside of your parameters) it suggests your list may be out of date or otherwise contain records well outside of your target audience by demographics or location.
3. Before matching or suppressing we suggest you run your list through postal processing software. This costs only a couple of dollars per 1,000 for all 3 common processes (together) below. We also take several steps others don't bother with or even know. Not only do we take the time to remove erroneous data, starting with symbols and overflowing field errors, we also "trim" extra spaces (a quick 5% improvement in accuracy), and re-assign misplaced data elements. We also run multiple addresses (both mail and physical (PO Boxes in most cases)) and run street "address 1" and "address 2" together and separately if present.
• NCOA (National Change of Address), which shows those that have moved in the past 4-years and provides a new address. This identifies some of your out-of-date names. If the new address is outside your geography or other parameters, delete the record or change the name to "Our Neighbors at" if the address is still an appropriate target.
• CASS (Coding Accuracy and Standardization Service), which standardizes and corrects addresses when it can.
• LACS (Location Address Correction Service), which changes old addresses to new ones, like rural routes to street addresses so the fire company can find them.
4. If appropriate, consider matching the names you have as well as a separate match on addresses only. This identifies whether you have the most current contacts versus address accuracy (again, according to that source).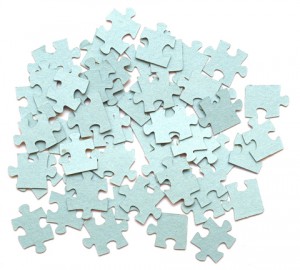 5. SHOULD YOU FIND a significant number of your database records fall outside the income or sales (or whatever) ranges you are targeting, or if they don't match the current-month compiler files well, you have a few choices to correct your list:
• Start from scratch and replace your list with the current-month compiler records (and, perhaps, for a small fee double verify or find unique records from the second-best source (accommodating the ever-present skews, of course)) as appropriate.
• If you buy the current-month list and wish to suppress your current list you'll save money only buying unique records, but you won't know how many bad records you still have in your in-house list. In order to get rid of those bad records, consider appending the least expensive data element the compiler offers before suppressing.As an example, compilers charge very little to simply flag the records that match their database or to append a simple, inexpensive data element such as zip code or zip+4. You'll then delete the non-matching or non-appended records from your in-house files. You can send the balance back to them for suppressing when obtaining new, fresh records so you don't pay for those you verified that you already have.
• Instead of starting from scratch or appending for deletion/suppression, etc., you may simply wish to have the compiler append the selects of interest to your in-house list. Send them your file, ask they append sales, or household income, or whatever is appropriate, and you'll know which of your records are within your target parameters.
While we recommend always using the current-month files of Epsilon/Equifax and D&B for most purposes, you may be able to append this data element from a wholesale file at significant savings (up to 50%) and still obtain the desired results.
Beyond closings or name changes, business records change little from month to month due to the difficulty and cost of updating. If the florist had 5-employees last year the compiler won't update that for years. If anything did change, it is likely now a 4 or 6-person florist. You can append number of employees and SIC codes from wholesale files with little risk.
Consumer records change frequently though financial demographics, such as income, are largely based on the property and that doesn't change. You can append income from a wholesale file without much risk.